​'Every institution should have music therapy, and its own music therapists.'
​- Oliver Sacks , MD
​Katya is the first full-time music therapist at Great Ormond Street Hospital for Children. You can find out more about her work at GOSH

here

.

​She takes great pride in demonstrating how music can provide opportunities for meaningful connection, creative expression, and joyful shared experiences, whilst using evidence-based techniques to advance patient progress.
---
​'Music is an open-sesame, and if you can use it carefully and appropriately, you can reach into a child's potential for development.'
- Dr. Clive Robbins (Nordoff-Robbins Music Therapy Clinic)
---
---


Why Music?
​

---

Music is:

​Familiar & reassuring
Non-invasive & non- pharmacological
Efficacious - research and evidence-based
A way to develop & support valuable coping skills
A place to (re)ignite creativity
A non-verbal form of communication
A source of order & predictability
A medium for emotional expression
Available for everyone - no musical 'skill' required!
… Fun!

Sample Goals for a Music Therapy Session

---

Reaching and maintaining developmental milestones
Supporting speech & language development or recovery
Emotional processing and expression

Increasing self-esteem & feelings of self-worth
Elevating mood & well-being
Lowering blood pressure, heart rate and/or breathing rates
Decreasing physical tension
Alleviating the perception of pain
Increasing empowerment & autonomy
Providing opportunities for social interaction
Reducing anxiety & improving quality of life.

About Katya
​

---

Katya is a board certified music therapist (MT-BC) in the USA, and is registered by the Health and Care Professions Council (HCPC) in the UK. She is a certified Neurologic Music Therapist (NMT) and

MATADOC

assessor, and has completed additional music therapy training to work in Neonatal Intensive Care.

Before she started at Great Ormond Street Hospital, Katya worked on the Trauma and Neuroscience wards at The Royal London Hospital, and at Massachusetts General Hospital, providing group and individual music therapy for patients across the lifespan, with diverse and complex needs. She's also a member of the

Chiltern Music Therapy

team.
---
'Music is a moral law. It gives soul to the universe, wings to the mind, flight to the imagination, and charm and gaiety to life and to everything.'
- Plato
---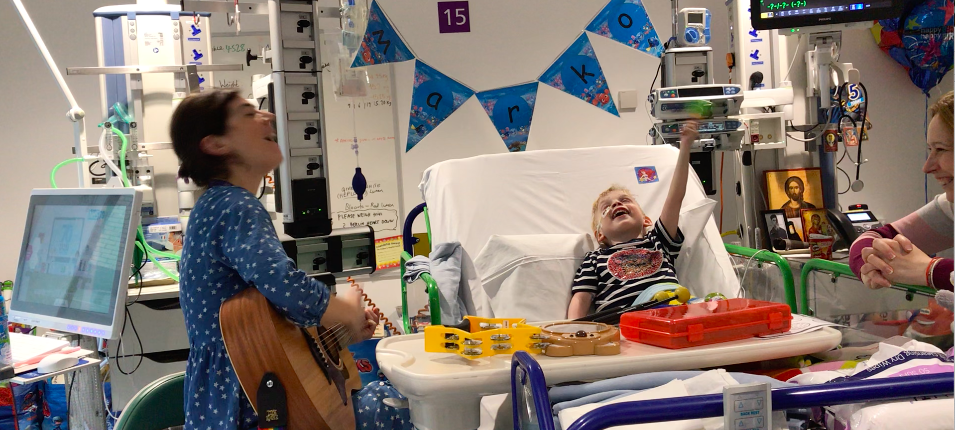 ---
'The Brain that engages in music is changed by engaging in music.'
- Dr. Michael H. Thaut (The Academy of Neurologic Music Therapy)
---
---